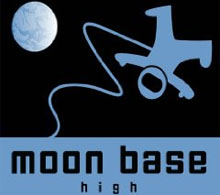 Rodenstein Records ROD 36
Moon Base
high
Thomas Motter feat. Bill Evans (sax), Larry Kimpel (bs), Melissa Bell (voc), Ralf Gustke (dr)

www.thomasmotter.de
The finest of soul, jazz and funk with an allstar-band!
more about the music
more about the musicians
reviews
more about the music
He did it again: after his two critically acclaimed CDs as "t-mc" (Rodenstein Records
ROD 08
and
ROD 09
), here's another great album by keyboarder and songwriter Thomas Motter. With an allstar-band he produced a CD full of timeless R&B minced with Jazz and Hiphop. A great sounding record, mastered by Erik Zobel (from George Duke)
ready for lift of - welcome on moon base
reviews
www.soultracks.com
I think that the ballad is the most underappreciated musical style in mainstream R&B today. It's not that artists are not making slow songs; they are. It's just that too often those songs become a platform for somebody to brag about their sexual prowess or to objectify women. Not that I'm a prude. I just like songs that can be sensual without moving too far into voyeurism. The band Moon Base proves that it has a handle on the formula on their new recording, High. The record is loaded with 16 tracks, although, to be fair, four of them are interludes of between 37 seconds and two minutes. That means that half of the full-length tunes on High are ballads, and there isn't a miss among those slow jams. The same can't be necessarily said for some of the up-tempo numbers, where there are some hits and misses. For every "Jazz Music," in which Moon Base vocalist Helena Paul gives a more than respectable translation of Manhattan Transfer vocal jazz and the spoken word "Fine Tuning," which serves as a funny and funky way of telling someone that they are full of themselves, there is a "Moon Cookies," with its campy lyrics that use cookies as a metaphor for sex.
The band defies the gravitational pull of mediocrity on its ballads. A numbers like the spoken word "Do Me Like a Lion" provides a unique take on a chemistry-filled chance meeting that results in a romantic interlude and a little bundle of joy nine months later. I know, it sounds like I'm contradicting myself here, but you just gotta hear Menoosha Susungi's lyrics. The sweet "Anoosha's Lullaby" captures the joy, commitment and fear that accompanies the birth of a new child, while the mid-tempo "Tongue Tied" describes that the feeling that comes when your mack daddy (or in this case, mack momma) game abandons you at exactly the wrong time.
With High, Moon Base continues the trend of European based artists taking a swing at making original music in classic R&B styles. This group connects most of the time. Couples who listen to Moon Base work those ballads will be doing a little connecting of their own. Recommended
By Howard Dukes