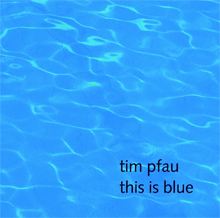 Guitar player and educator Tim Pfau presents a wide range of BluesRock compositions on his debut CD as a "band leader" (he played ALL instruments himself). He is inspired by the "singing sound of the 60's and 70's"and the melodic guitar style of Eric Clapton, Peter Green, Larry Carlton and John Scofield.
more about the music
more about the musicians
more about the musicians
Tim Pfau played in many well-known bands in the 70s but then decided to go into the teaching field: he founded the jazz and rock department in the Mannheim music school and devoted himself to help other talents. Although he was always continuing to compose and produce Blues, Jazz, Rock and Latin titles in his own studio, he waited until his retirement to publish his first CD as a "band leader" - as a starting point for the next phase in his musical life.