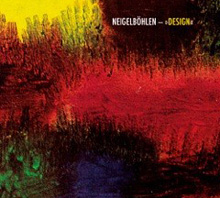 Rodenstein Records ROD 46
Neigelböhlen
Design
Stephanie Neigel (voc)
Sebastian Böhlen (git)

www.neigelboehlen.com

more about the music
more about the musicians
more about the music
Poems by Langston Hughes, Robert Frost and Rainer Maria Rilke, dressed in wonderful fitting intricate melodies and harmonies: Sebastian Böhlen on guitar and Stephanie Neigel display the art of duo by combining lyrics and jazz in a very personal and intriguing way!
more about the musicians
Sebastian Boehlen combines in his music modern Jazz with elements of classical music.
He has an active performing career all over Europe, Australia and North America, including concerts at Carnegie Hall, Lincoln Center and Berlin Philharmonic Hall. Sebastian recorded with different Ensembles for many radio stations such as Deutschlandfunk, WDR, NDR, Deutsche Welle, NPR or ABC Radio. Since 2013 he teaches at the Mannheim University Of Music.
Sebastian is a two time ASCAP Young Jazz Composers Award Winner. He was awarded the Prix de la meilleure composition (Award for the best composition) at the Tremplin Jazz D'Avignon Festival 2012 and the Preatorius Musikpreis.
He holds a Master's Degree in Jazz Guitar from Manhattan School of Music and a Bachelor's Degree in Jazz Guitar from Mannheim University of Music. His teachers and mentors include Jim Mcneely, David Liebman, Phil Markowitz, Frank Kuruc and Chris Rosenberg. He received scholarships from the German Exchange Service (DAAD) and Manhattan School of Music.