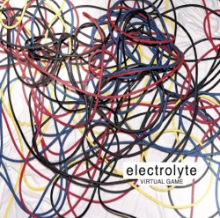 Rodenstein Records ROD 75

Electrolyte
Virtual Game

Yuriy Sych\tkeys, synth bass
Alberto Menendez\tsaxophone
Bastian Ruppert\tguitar
Martin Standke\tdrums

Electrolyte" that's jazz improvisation in "High Voltage" coupled with song structures from pop music. The band set up is basically a classic organ trio without a bass player. But the organ was substituted by a keyboard and a saxophone player was added: Alberto Menendez who toured a.o. with Eddie Palmieri and already rebased a great CD on Rodenstein Records (ROD 41). The songs are based on funk and electro beats and give a lot of room for musical interaction. The band was founded 10 years bei Yuriy Sych (piano) und Martin Standke (drums) and was awarded a scholarship by the city of Frankfurt.
more about the music
more about the musicians
more about the music
"Electrolyte" that's jazz improvisation in "High Voltage" coupled with song structures from pop music. The band set up is basically a classic organ trio without a bass player. But the organ was substituted by a keyboard and a saxophone player was added: Alberto Menendez who toured a.o. with Eddie Palmieri and already rebased a great CD on Rodenstein Records (ROD 41). The songs are based on funk and electro beats and give a lot of room for musical interaction